Art-n-Glass

, Impressions that last...

Total Glass Solutions under one roof:
ART-N-GLASS INC. is a high technology company with more than 25 years of experience in the areas of special glass, advanced materials and state-of-the-art technologies. ART-N-GLASS INC. seeks to contribute to its customer's success and become an important part of people's lives with its high-quality products and intelligent solutions.
ART-N-GLASS INC. works closely with architects and designers to extend the boundaries of design and create new opportunities for building culture – in terms of design and space, indoors and outdoors, aesthetics and functionality – sustainable and custom-made.
That is what makes ART-N-GLASS INC. a qualified partner for architecture and design.
Architectural Glass
Architectural glass: It is a glass that is used as a building material.

It is most typically used as transparent glazing material in the building envelope, including windows in the external walls.
more details
Decorative Glass
For past 25 years Art-N-Glass Inc. is a provider

of high-quality decorative glass products. Our deep etched glass and painted glass products are the most innovative products
more details
Automative Glass
Automotive Glass: Apart from making Architectural

glass and decorative glass ART-N-GLASS INC. Also make high end glasses for all types of automobiles.
more details
Art-N-Glass is the most comprehensive and technologically advanced Glass processor in India. Today, we are a globally trusted and appreciated name and are synonymous with both the certainty and faith that comes with decades of experience as well as the innovation and novelty, which is due to openness to experimentation and the love of bringing something new to the market.
Glass Furniture: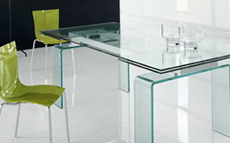 Glass Dining Table
Center Table: We offer a Dining Set, which includes an oval shaped glass table. It is fabricated with excellent quality raw glass.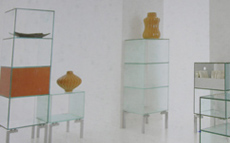 Glass Cabinets
Glass Cabinets: Our quality wall display case features a unique and contemporary frame, combined with three-sided viewing